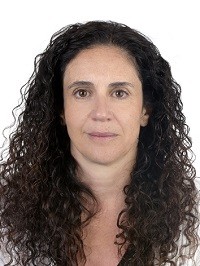 Dr Dolors Armenteras is a geographer and biodiversity conservation expert. She is a biologist from the Universitat de Barcelona, holds an MSc in Environmental Forestry from the University of Wales, and a PhD in Geography from King's College London, UK. Most of her scientific and research work has been developed over the last 20 years from Colombia where she has been based since 1998. She is currently a Professor of Landscape Ecology at the Universidad Nacional de Colombia. Before that she worked in the environmental sector where she developed the first integrated spatial geographic information system for monitoring Colombian ecosystems and biodiversity in the early 2000s and coordinating the first ecosystem services assessment undertaken in Colombia in 2005.
Her experience and knowledge of tropical ecology includes work on fire ecology, biodiversity conservation, deforestation, land use changes and sustainability scenarios. She has published dozens of peer review publications with a strong emphasis in conservation, fire ecology and deforestation in Latin America but also on fragmentation, ecosystem processes, biodiversity and ecosystem services and animal movement. She held a Nexus Scholar Fulbright for Climate change and biodiversity research in relation to tropical fire between 2014-2017. She has recently been awarded a USAID Partnerships for Enhanced Engagement in Research (PEER) grant which is administered by the U.S. National Academy of Sciences (NAS) to support developing countries scientists research. She is currently leading a 3-year project in fire ecology and forest degradation for Colombia in partnership with the University of Colorado, US. She is also an active member of a tropical scientist network coordinated by the Environmental Change Institute at the University of Oxford, UK.
She has supported multiple initiatives related with ecosystems and environmental assessments with the United Nations Environmental Program including her partitipation in several regional GEOs in Latin America and the global GEO 5 as Coordinating Lead Author for the Biodiversity Chapter and ongoing GEO6, also in the Biodiversity group. Besides this, she has been collaborating in three Intergovernmental Science-Policy Platform on Biodiversity and Ecosystem Services (IPBES) working groups: Deliverable 2a Assessment Guide (Coordinating Leading Author Scale Chapter), Deliverable 3c - 'Methodological Assessment of Scenarios and Modelling of Biodiversity and Ecosystem Services' (Leading Author Chapter 7) and current Deliverable 2c-Global Assessment Chapter 5 Scenarios and pathways towards a sustainable future (Leading Author). She is also the new IUFRO Landscape Ecology Working Group Representative for Latin America.

Research areas: Landscape ecology, fire ecology, conservation biology, biodiversity and ecosystem services, LULC