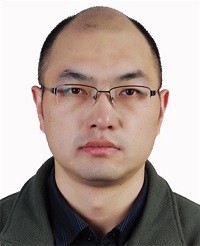 Wenping Yuan is a professor and doctoral supervisor from Sun Yat-Sen University, where he has been since 2016. From 2009 to 2015 he served as Associate Professor at Beijing Normal University. During 2007-2009 he was a research fellow at the University of Oklahoma and U.S. Geological Survey Center for Earth Resources Observation and Science. He received a B.S. from Inner Mongolia University in 2001, and a Ph.D. in ecology from the Institute of Botany, Chinese Academy of Sciences in 2007.
His research interests span both global change and ecology. Much of his work has been on improving terrestrial ecosystem models. He has developed and improved the satellite-based vegetation production model, and provided model tools for evaluating and simulating vegetation production in terrestrial ecosystems. He has investigated several key ecological processes and environmental regulations, and improvement of processes-based ecosystems. In addition, he has quantified the carbon budget using improved models, especially the impacts of climate change and human activities on the carbon cycle.
Professor Yuan is the author of over one hundred papers on ecology and remote sensing. He has also been awarded the National Outstanding Youth Fund of China, and supported by the National Youth Top-notch Talent Support Program (The Organization Department of the Central Committee of the CPC) and the Young Yangtze River scholar (Ministry of Education, China). Meanwhile, Professor Yuan has served as a leading author of National Assessment Report on Climate Change in China.
Webpage: http://atmos.sysu.edu.cn/User/146.html

Research areas: Ecosystem model, remote sensing, global change, carbon cycle, water cycle