Erratum to: Mechanisms on inhibition of photosynthesis in Kandelia obovata due to extreme cold events under climate change
Ecological Processes volume 6, Article number: 3 (2017)
Erratum
Following publication of the original article (Zheng et al. 2016) it was brought to our attention that there was a typographical mistake in figure 6c, whereby the ordinate title had an "e" between the words "Endopeptidase" and "activity". Please see below for the corrected figure: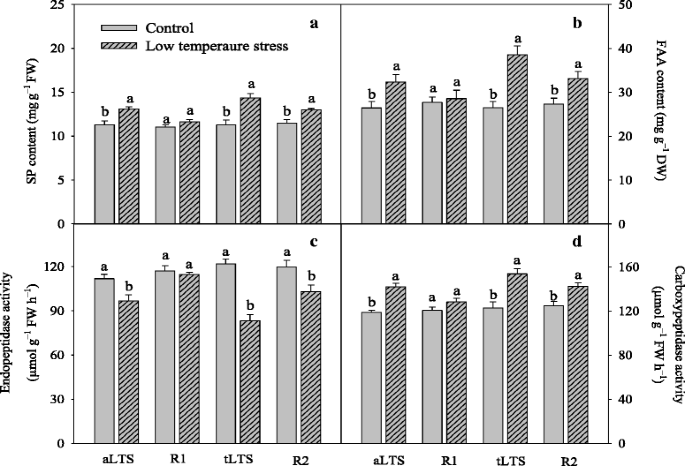 This has now been updated on the BioMed central website.
References
Zheng C et al (2016) Mechanisms on inhibition of photosynthesis in Kandelia obovata due to extreme cold events under climate change. Ecol Process 5:20
Rights and permissions
Open Access This article is distributed under the terms of the Creative Commons Attribution 4.0 International License (http://creativecommons.org/licenses/by/4.0/), which permits unrestricted use, distribution, and reproduction in any medium, provided you give appropriate credit to the original author(s) and the source, provide a link to the Creative Commons license, and indicate if changes were made.
About this article
Cite this article
Zheng, C., Tang, J., Chen, J. et al. Erratum to: Mechanisms on inhibition of photosynthesis in Kandelia obovata due to extreme cold events under climate change. Ecol Process 6, 3 (2017). https://doi.org/10.1186/s13717-016-0068-y
Received:

Accepted:

Published:

DOI: https://doi.org/10.1186/s13717-016-0068-y